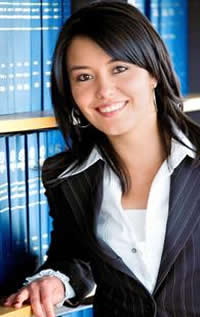 LEGAL SPECIALISTS is a results-oriented organization focused on recruiting highly qualified and exceptional attorneys, paralegals, legal secretaries, administrators, human resources managers,
IT professionals and support staff for direct hire, temporary/contract
as well as temp-to-hire positions.
CLIENT SERVICES
We serve some of the Bay Area's top law firms and many Fortune 500 companies.  Benefits derived from using Legal Specialists are:
Pre-screened candidates who meet your criteria
Higher caliber candidates
Expertise in managing and expediting the hiring process
Fast efficient response
Liaison between clients and candidates
Compensation and benefit information
Advice on local employment trends
COMMITMENT
We work hard to forge longstanding relationships through our dedication to both client and candidate satisfaction. Our customized approach identifies the most qualified and committed individuals to be part of your team.
CONFIDENTIALITY
Clients and candidates can rely on our professional consultants not to share unauthorized proprietary information.
ETHICAL
Legal Specialists strictly adheres to all applicable laws and regulations concerning equal opportunity and non-discrimination.  We treat all of our candidates and clients fairly, honestly and with the highest degree of integrity.
OUR NEWSLETTER
In our newsletter we call attention to a few exceptional candidates who are available through Legal Specialists.  Please contact us if you would like to meet any of the individuals covered in our newsletter or confer about additional candidates from our extensive database. 

Random selection of current candidates featured in our Newsletter:
Temporary Forms:


Newsletter:

Services We Offer: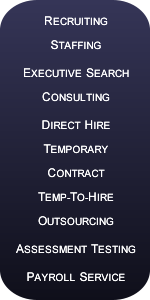 Contact Info:



Gregg Foss
gfoss@legalspecialists.net
415-421-9400
One Sansome Street
Suite 3500
San Francisco, CA 94104
BILINGUAL (English/Spanish) LEGAL SECRETARY
Experience: Solid experience in complex legal office management and the proven ability to provide secretarial and paralegal support to multiple attorneys in a high-volume law practice.  Effectively coordinates general administrative and legal secretarial duties inclusive of maintaining attorneys' calendars, dictation, client communications, opening and processing new matters, proofreading, e-filing of court documents, billing, reception and office filing.  Proficient in Word, Excel, WordPerfect, Abacus and Timeslips software.  
Salary:  $80,000
FIRM ADMINISTRATOR
Overview: Managed the overall day-to-day operations of a national firm's Sacramento, San Francisco and Seattle offices. Recruiting, hiring, training, supervising and annual evaluations of the legal support staff; created global RFPs for vendor contracts for all offices; reviewed/processed accounts payable invoices. Monthly analysis of variance reports to current budget; prepared annual office budget. Coordinated and executed office move with multiple vendors and national/regional department heads; managed facilities and related office functions; oversaw office services staff and coordinated special events. Event Coordinator for the firm's Annual Retreat and Women's Retreat.
Degree/Awards: CLM (Certified Legal Manager). B.S. Business Management. CERT Certificate.
Salary: $120,000
SENIOR LITIGATION ATTORNEY
Professional Experience: A skilled litigator with substantial experience settling complex cases. Responsible for development and implementation of defense strategy and day-to-day management of numerous case files in insurance defense firm that regularly takes matters to trial.  Practice includes extensive deposition, law and motion and expert discovery work.  Frequently and effectively communicate with clients and insurers.   Excels in connecting with people.  Mentors junior associates.  Independent, thoughtful, careful, diligent and passionate about the work.
Education:  J.D., Golden Gate University School of Law.
Salary: $160,000