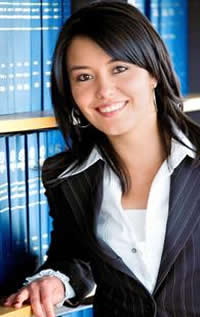 LEGAL SPECIALISTS is a results-oriented organization focused on recruiting highly qualified and exceptional attorneys, paralegals, legal secretaries, administrators, human resources managers,
IT professionals and support staff for direct hire, temporary/contract
as well as temp-to-hire positions.
CLIENT SERVICES
We serve some of the Bay Area's top law firms and many Fortune 500 companies.  Benefits derived from using Legal Specialists are:
Pre-screened candidates who meet your criteria
Higher caliber candidates
Expertise in managing and expediting the hiring process
Fast efficient response
Liaison between clients and candidates
Compensation and benefit information
Advice on local employment trends
COMMITMENT
We work hard to forge longstanding relationships through our dedication to both client and candidate satisfaction. Our customized approach identifies the most qualified and committed individuals to be part of your team.
CONFIDENTIALITY
Clients and candidates can rely on our professional consultants not to share unauthorized proprietary information.
ETHICAL
Legal Specialists strictly adheres to all applicable laws and regulations concerning equal opportunity and non-discrimination.  We treat all of our candidates and clients fairly, honestly and with the highest degree of integrity.
OUR NEWSLETTER
In our newsletter we call attention to a few exceptional candidates who are available through Legal Specialists.  Please contact us if you would like to meet any of the individuals covered in our newsletter or confer about additional candidates from our extensive database. 

Random selection of current candidates featured in our Newsletter:
Temporary Forms:


Newsletter:

Services We Offer: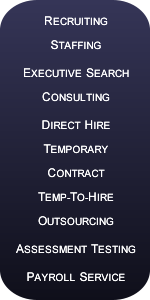 Contact Info:



Gregg Foss
gfoss@legalspecialists.net
415-421-9400
One Sansome Street
Suite 3500
San Francisco, CA 94104
RESEARCH LIBRARIAN
Experience: Background conducting legal research and records management. Proficient with Westlaw, Lexis, Bloomberg, PACER, and other general and specific online databases covering intellectual property, corporate, and securities law, legislative information and public records. Able to analyze and synthesize information from various sources. Enjoys good working relations with superiors, colleagues, support staff, and IT specialists. Understands attorneys' need for just-in-time research results stemming from the time sensitive nature of their work. Strives to provide quality service.
Salary: $70,000
BUSINESS DEVELOPMENT SPECIALIST
Summary: Co-managed cross-functional team to design, implement and support several business technology initiatives focusing on an enterprise customer relationship management (CRM) solution. Overall responsibility for the technology strategy of the projects, satisfying the end-user's concerns and incorporating current business processes resulting in productivity increases among user teams. Created innovative, scenario-based executive presentations and were designed to allow executives to grasp capabilities, improvements, issues and necessities. Outgoing and highly versatile.
Education: M.B.A., The University of Chicago Booth School of Business.
Salary: $110,000
CONFLICTS ATTORNEY
Qualifications: Consults attorneys and determines all parties involved and their relationships. Researches parties to verify parent companies with Dun & Bradstreet as well as Orbis. Analyzes conflicts reports and determines any potential conflicts of interest. Alerts attorneys of conflicts and explain the existence of the conflicts. Collaborates with attorneys on how to resolve, if possible, any existing conflicts. Provides assistance and explanations on waiver letters and ethical walls. Procures waiver letters and engagement letters when necessary. Confirms and establishes ethical walls for conflicted individuals using Wall Builder. Maintains records of clients and new matters using LegalKey and Compliguard.
Education: J.D., Saint Louis University School of Law.
Salary: $115,000